Version: v8.x - Umbraco 8
To send content for translation, first select the "Send to translate..." option from the menu.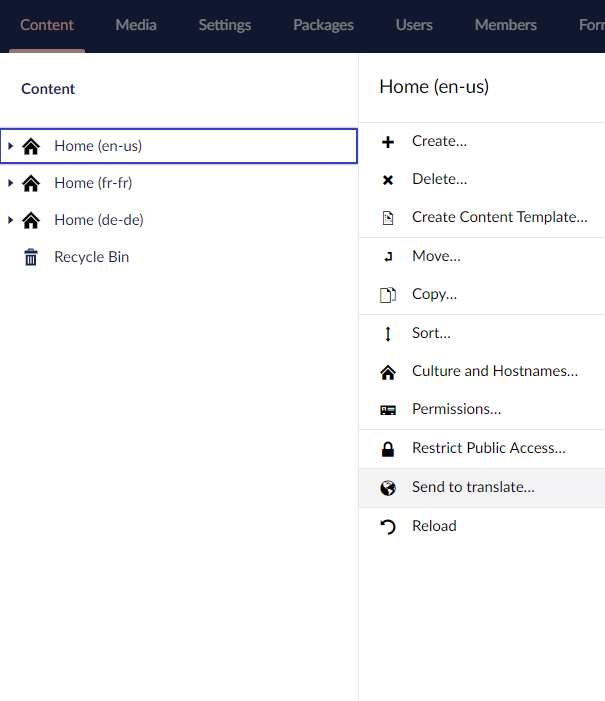 You will then see the Send to translate dialog.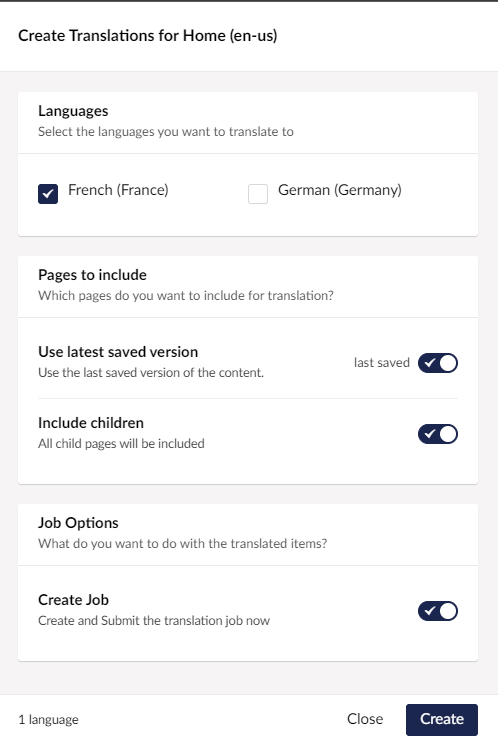 Languages​
Select the languages you wish to translate using the checkboxes.
Pages to include​
Use latest saved version

When selected the latest saved version of the content is used.
When unselected the last published version of the content will be used.

Include children

This will send to translation the whole tree of content, from this point downwards.
Job Options​
Create Job

By default this is selected, to allow immediate creation of a translation job. Deselect to send job to [Pending Queue].
Create Translations for...​
This is the translation connector options dialog.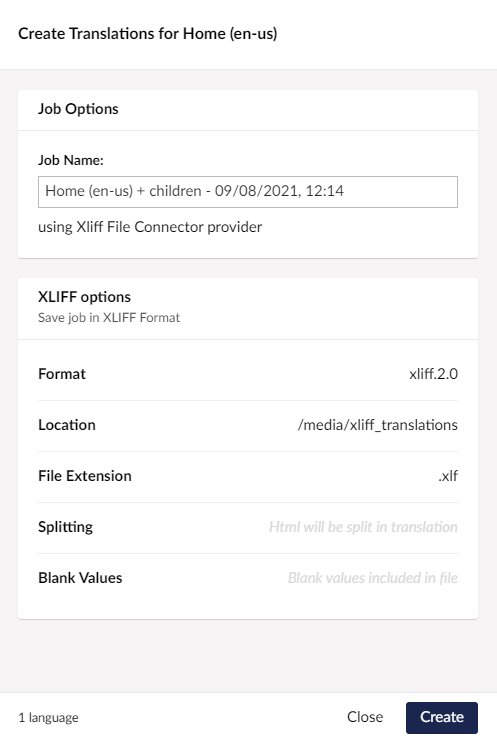 tip
Depending on the translation connectors you have installed you might see different options here.
Your translation provider may give you options to choose from at this point. Select what you need and continue.
Completed​
Now you will see the Completed screen.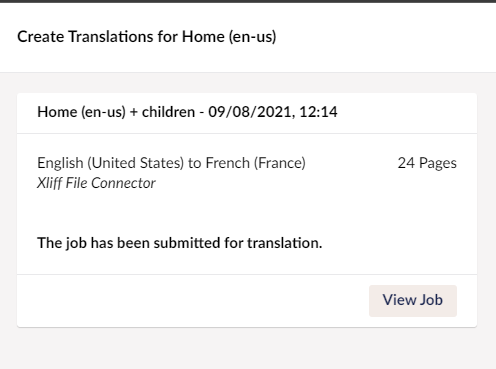 From this point you can go on to view your translation job.